Discipline, Strength and Honor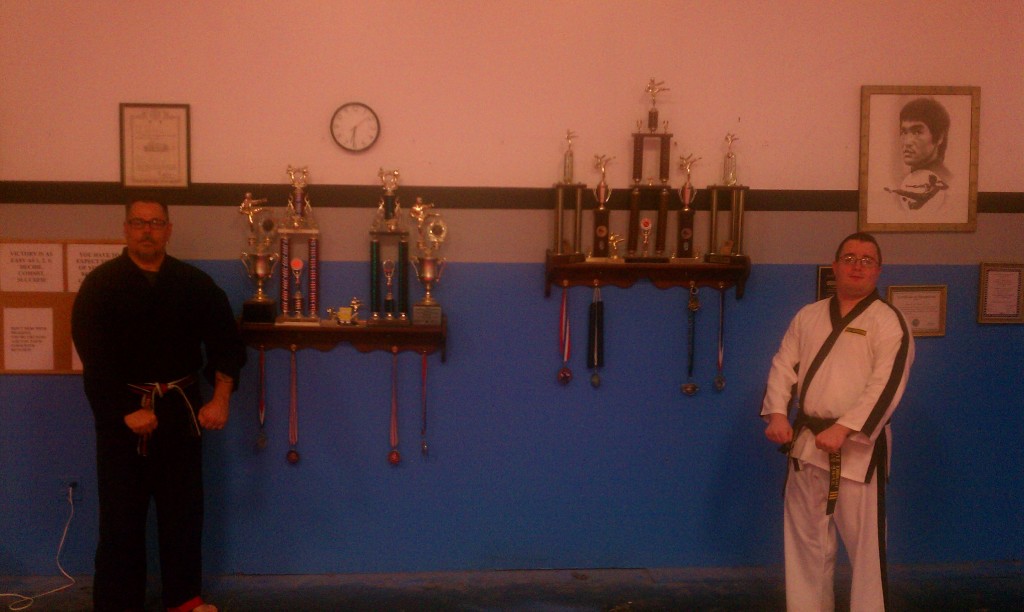 We Train, So You Don't Have to Fight

Welcome to Dragon Defense Tae Kwon Do and Self Defense. Here at Dragon Defense we are proudly affiliated and are active in the Amateur Athletic Union (AAU).
At Dragon Defense we practice Moo Duk Kwan (formal Tae Kwon Do), Street Self Defense as well as Fight Fitness and Personal Training.
Confidence is KEY
We are more than a Do Jang, Master and Students, we are family here. Every student, child to adult shows and is shown respect.
Experience Makes the Difference
With over 25 years of experience under our belts, we train men, women, children, law enforcement, the military and seniors in Tae Kwon Do and Street Self Defense.
The First Week is FREE
Come in and check us out. Work out with us for your first week free to see if our family is right for yours. Ask for Master Doug  for more information. See you in the Do Jang.
Master Doug Moore (SA Ba Nim)